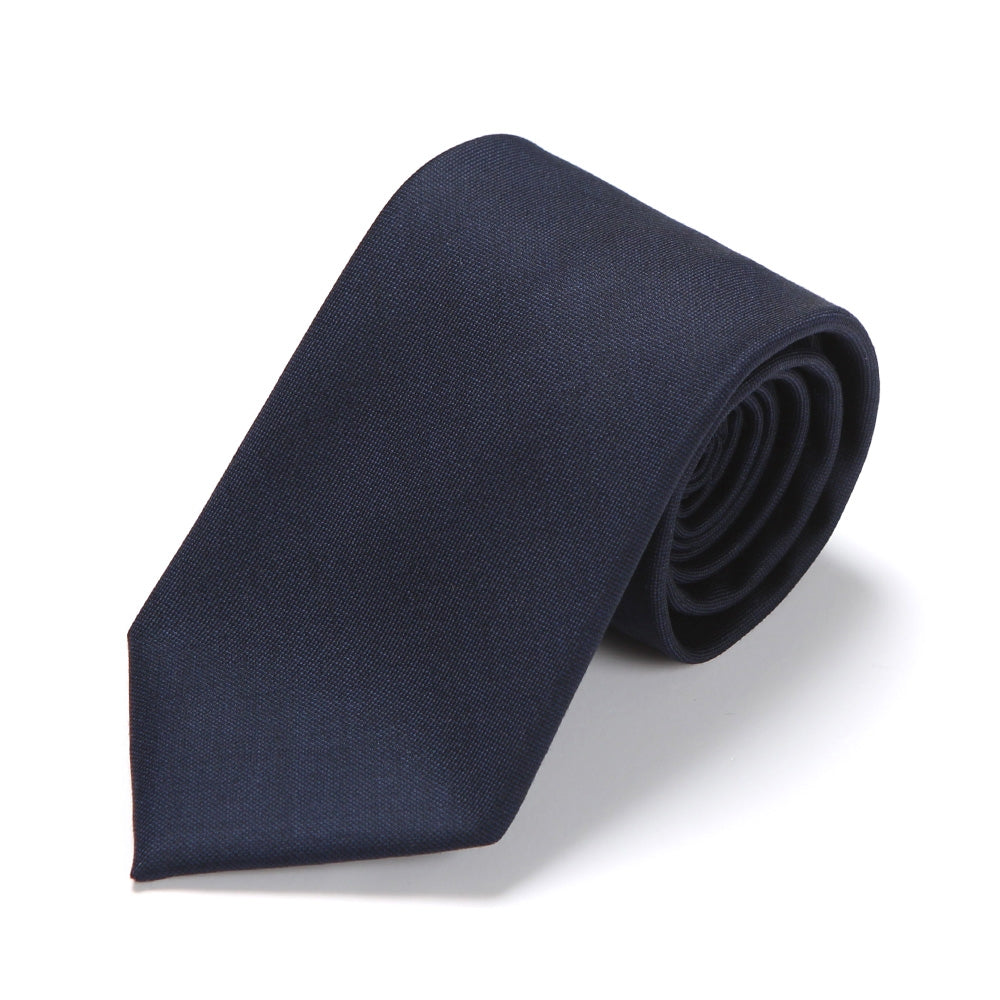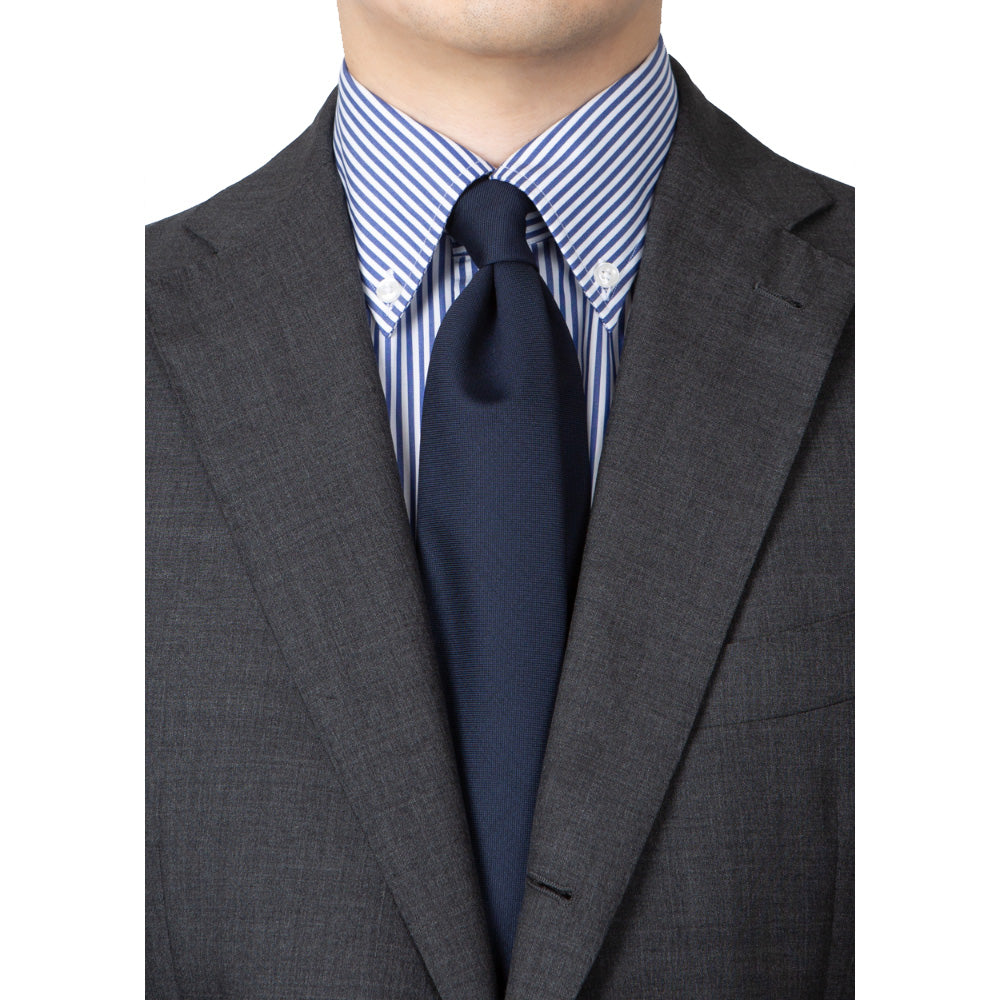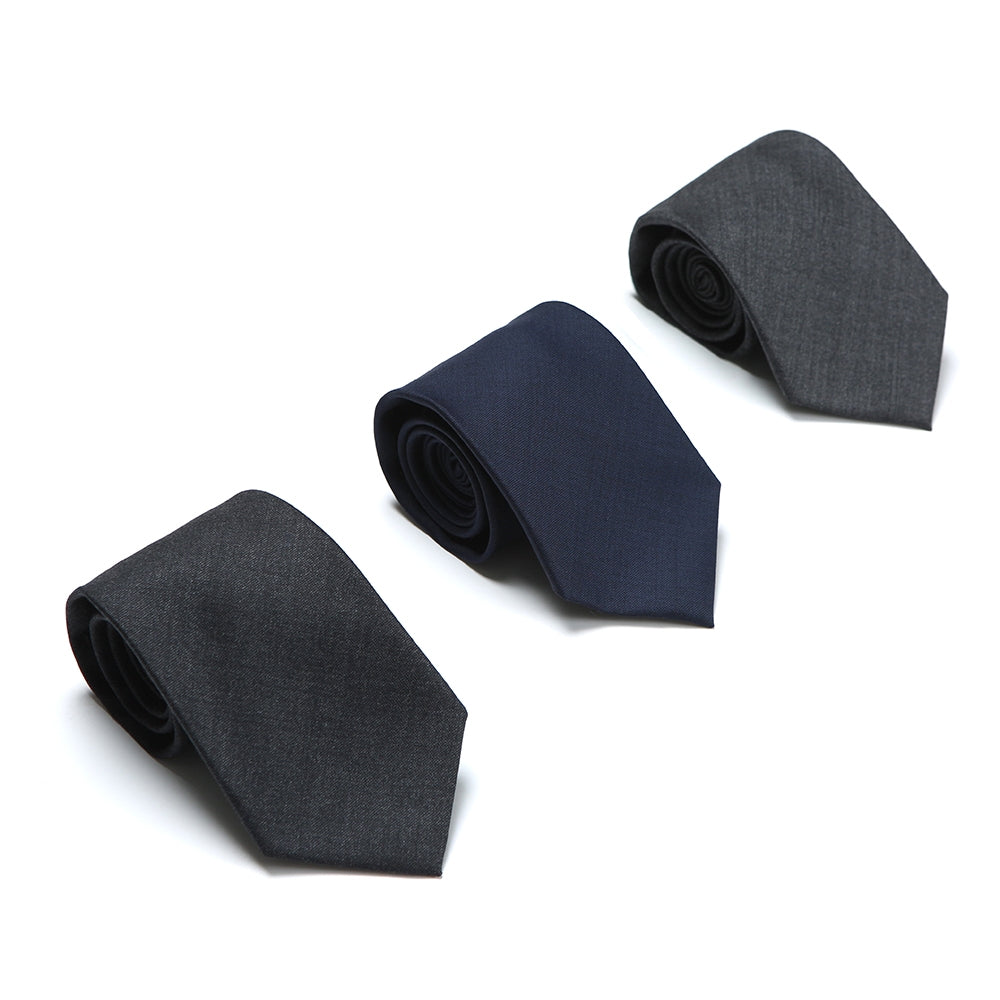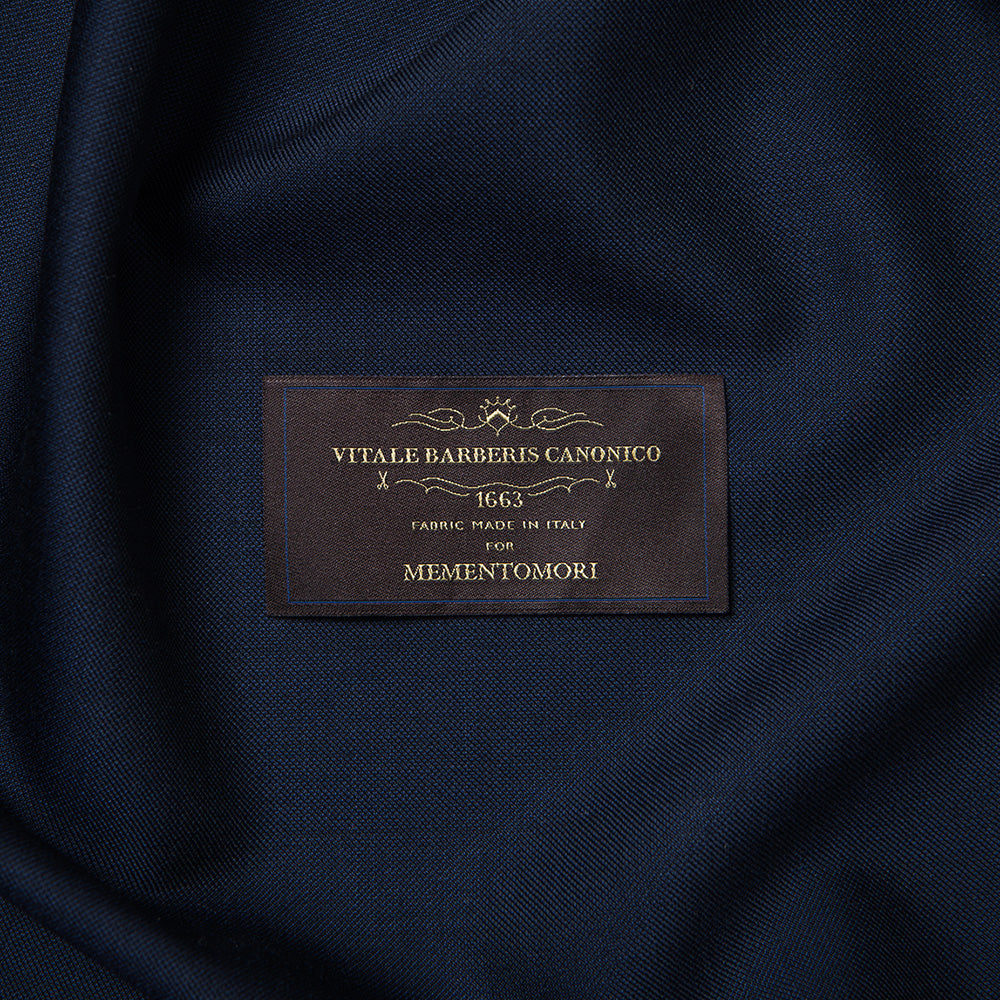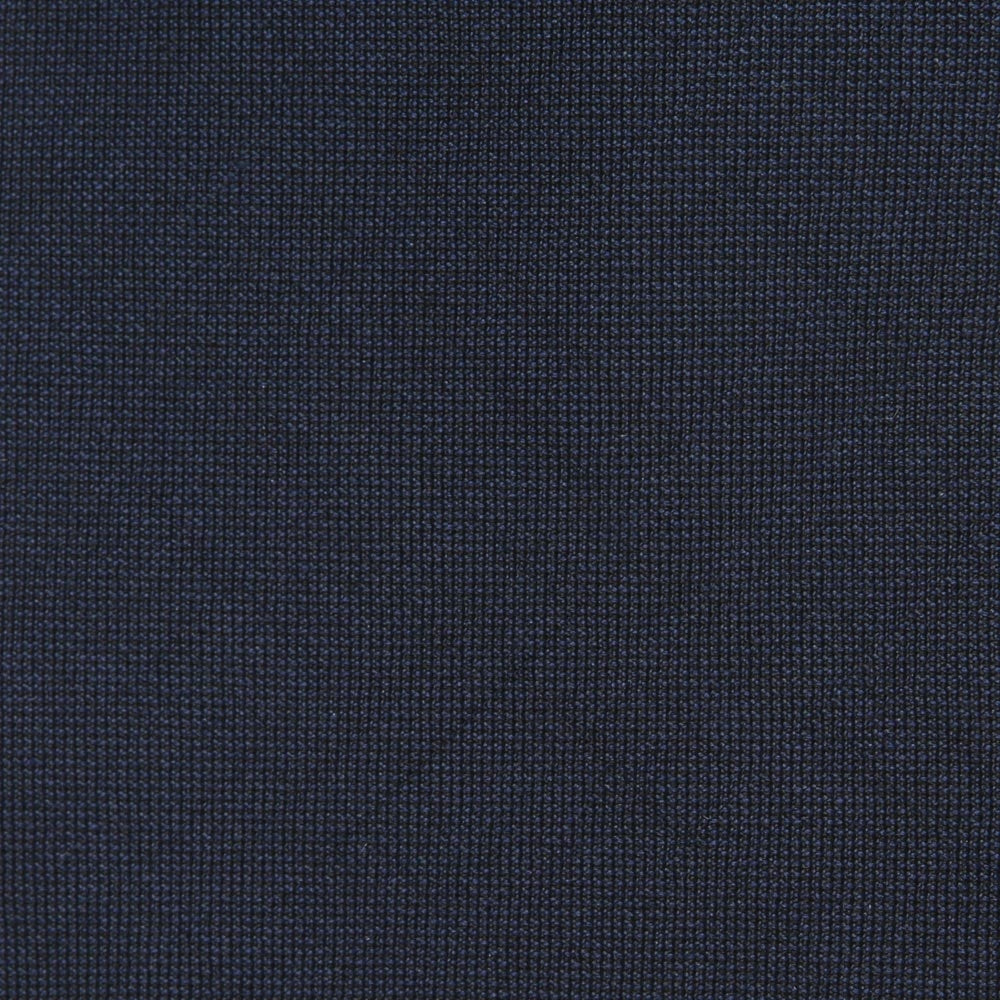 V.B.C Canonico 2ply Navy Solid Wool Tie
For the past 10 years, Mementomori has received love and support from our valued customers with the Italian V.B.C (Vitale Barberis Canonico) tie collection. This year, we have once again prepared the collection with great anticipation. However, this time we are excited to introduce it specifically for the spring and summer seasons, after undergoing extensive preparations.
The key criterion for selecting fabrics in the Canonico collection was to choose VBC fabrics that offer a comfortable thickness even in warm weather, while still providing elasticity, breathability, and exceptional recovery.
Among the thousands of fabrics available from the renowned 350-year-old wool fabric house, Vitale Barberis Canonico, we carefully selected the luxurious Super 120's 2-ply fabric. This fabric not only boasts a refined sheen but also drapes elegantly, combining a captivating shimmer with a graceful drape.
VBC's 2-ply fabric is precisely what it sounds like - two strands of yarn twisted together and woven. This results in excellent elasticity, breathability, and remarkable recovery, all while retaining its distinct drape. It is a fabric that is cherished even during the active summer months, as it is highly versatile and loved for its ability to withstand frequent use.
Width 8.5cm
Length 150cm
100% Wool
Expertly Woven by Vitale Barberis Canonico in Italy
Made by hand in Korea
Dry clean
Free Shipping On Orders Over $200
Please allow up to 5-7 business days for your order to be processed and shipped
Free Gift Packaging
Our gift packaging includes a signature gift box
Signature Packaging
Mementomori presents your every purchase with our significant package to be delivered as a heartfelt gift.