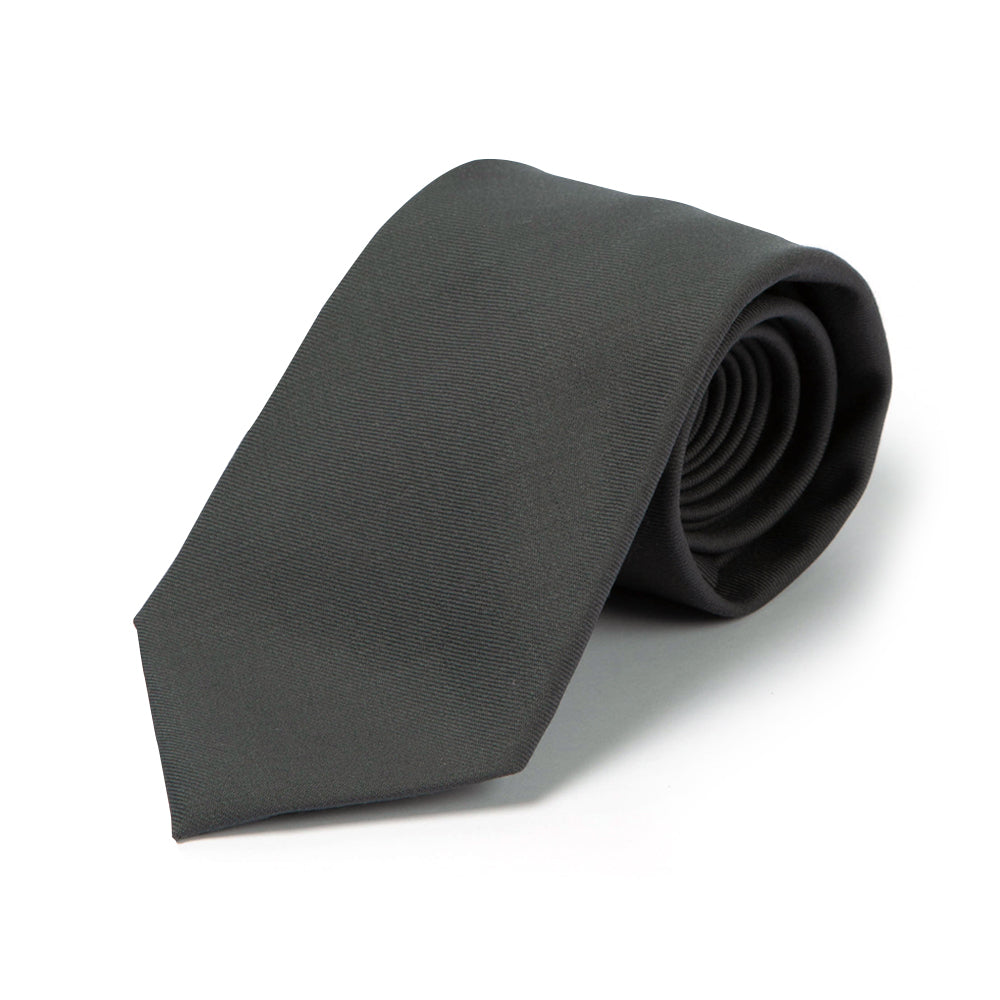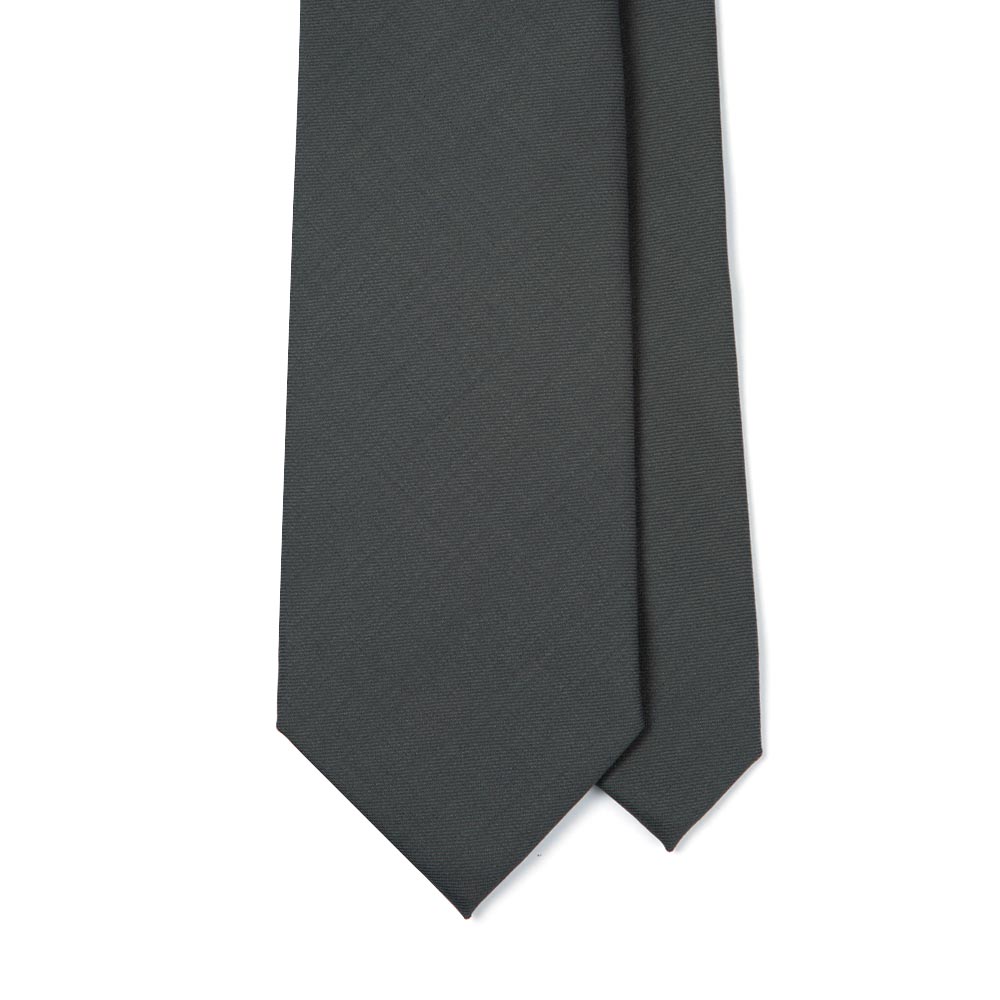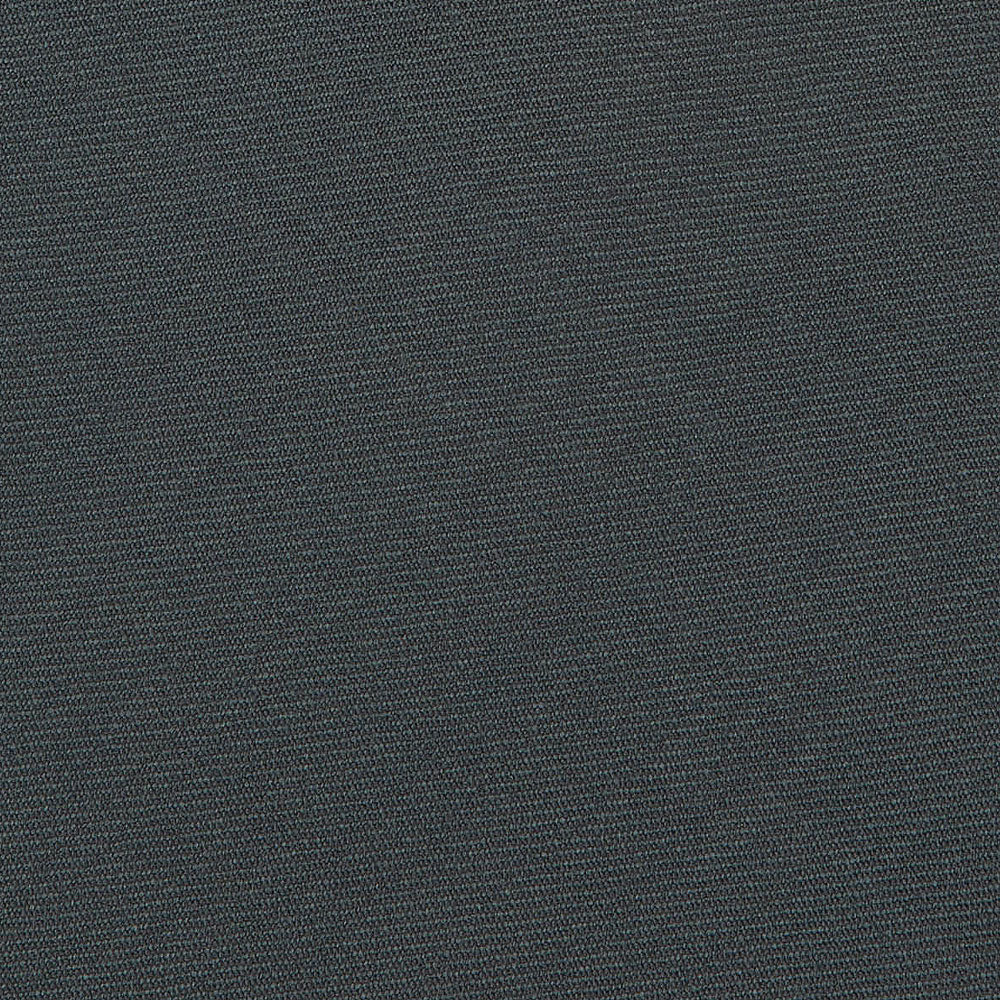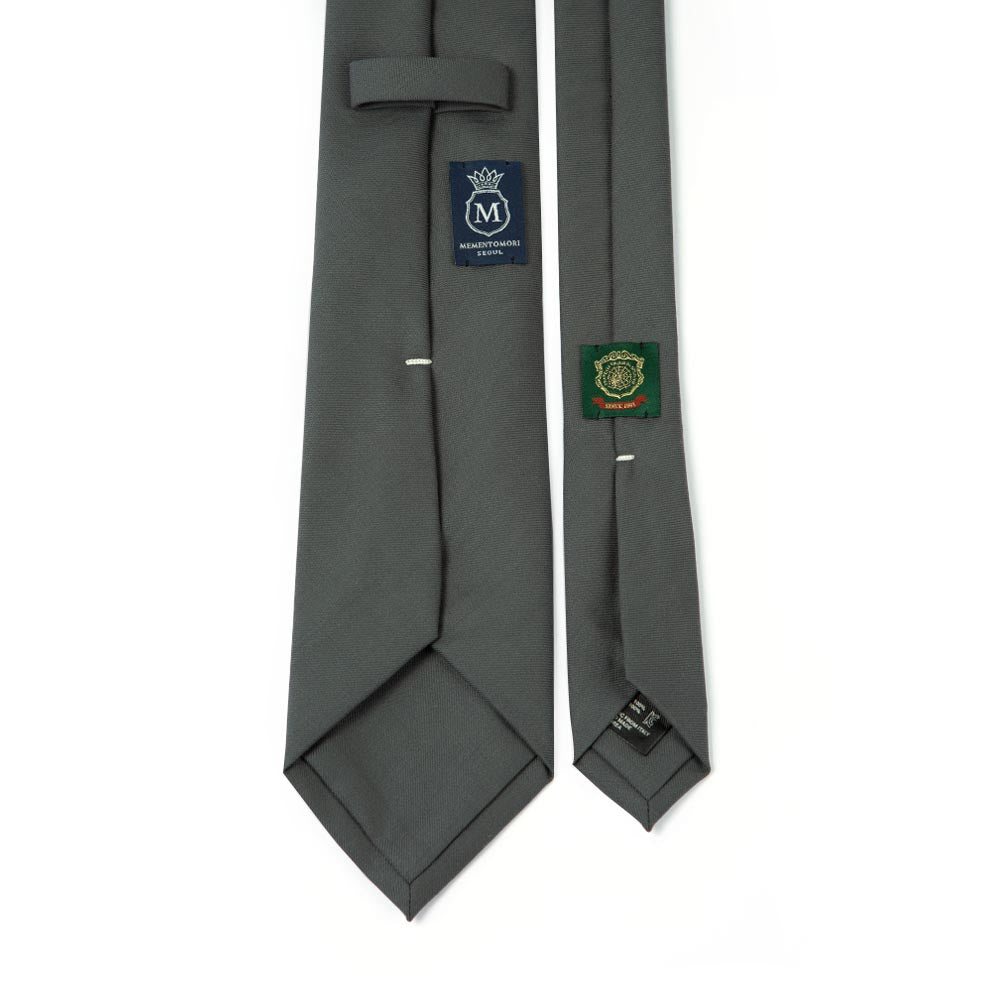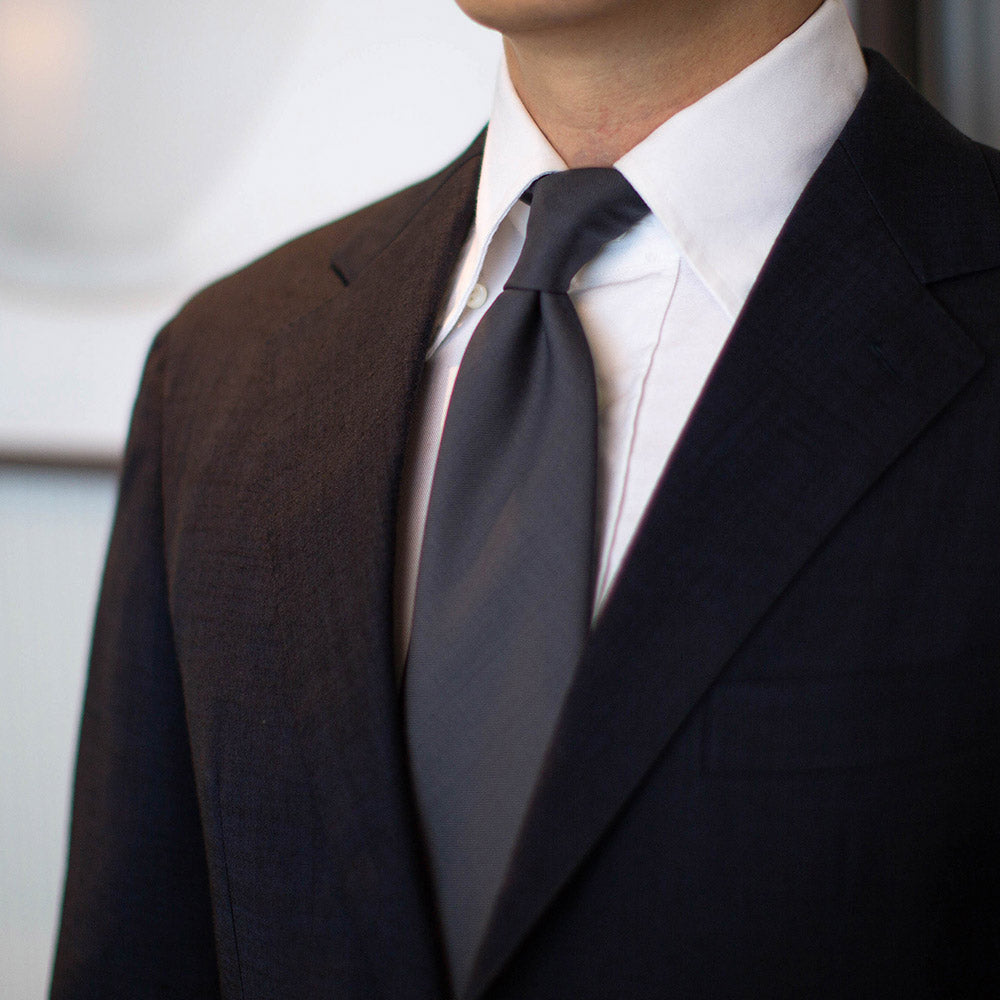 Delfino Four Seasons Charcoal Gray Wool Solid Tie
Over the years, Mementomori has pursued material diversity through collaborations with fabric companies that were not traditionally chosen by other necktie brands, such as Canonico, Drapers, and Colombo. Thanks to our customers who share our taste, we have been able to consistently source and use fabrics from Canonico and Colombo. We sincerely appreciate our customers for their continued support.
Due to the ongoing interest from Mementomori customers, we have established a new collaboration with Fratelli Tallia di Delfino. We have carefully selected six solid colors of fabric that maintain their allure when paired with any jacket or styling, regardless of the season. The lining of the tie features the same Delfino fabric as the outer layer, and a neat hand-sewn certification label from Delfino is attached to the back of the blade. If you already own a 2-ply wool solid necktie made with Canonico fabric, we encourage you to explore the various colors available in the Delfino Solid Necktie.
Width 8.5cm
Length 150cm
100% Virgin Wool
Expertly woven in Italy
Made by hand in Korea
Dry clean
Free Shipping On Orders Over $200
Please allow up to 5-7 business days for your order to be processed and shipped
Free Gift Packaging
Our gift packaging includes a signature gift box
Signature Packaging
Mementomori presents your every purchase with our significant package to be delivered as a heartfelt gift.