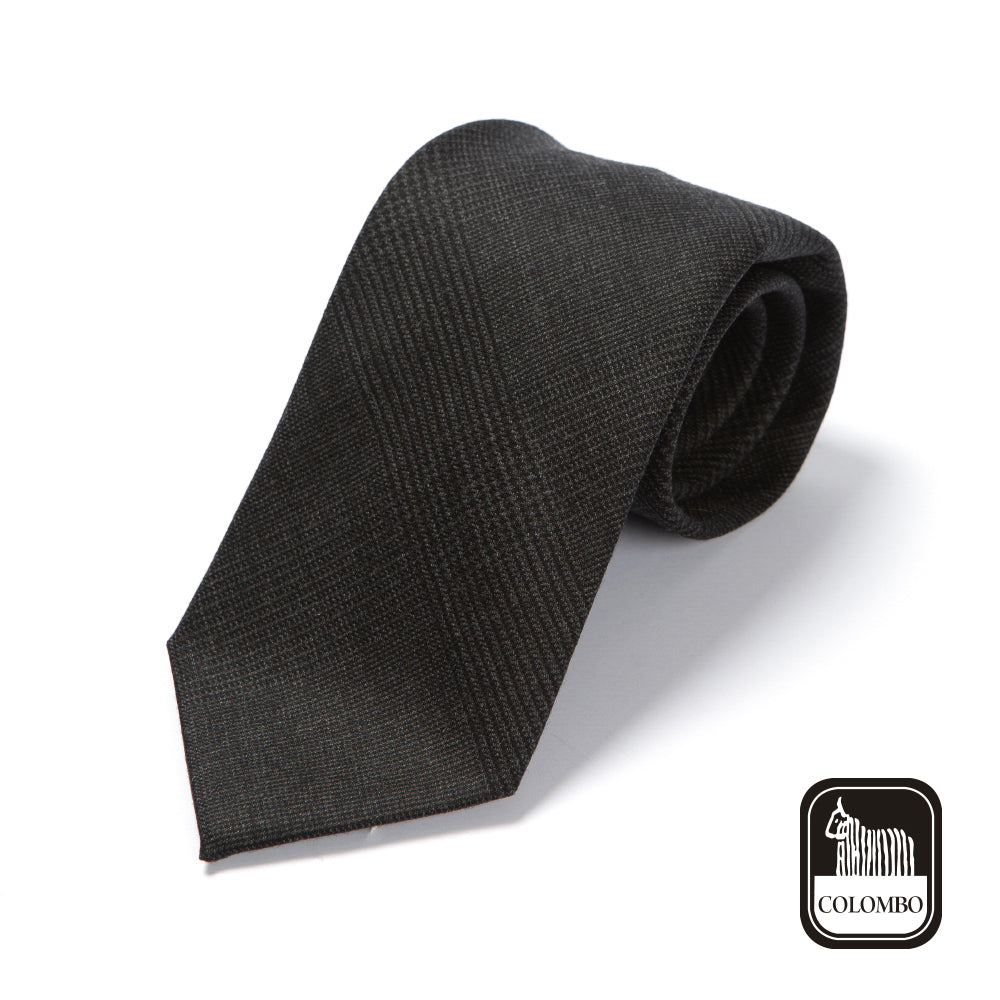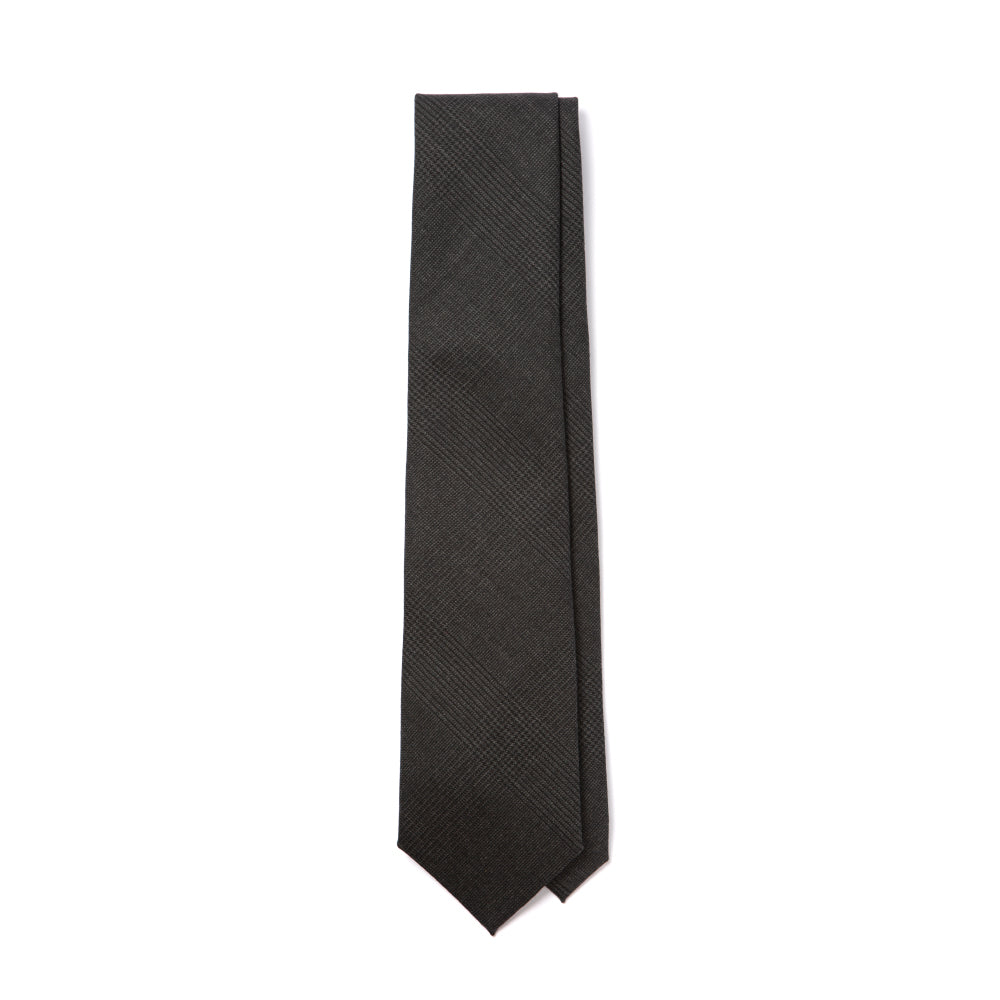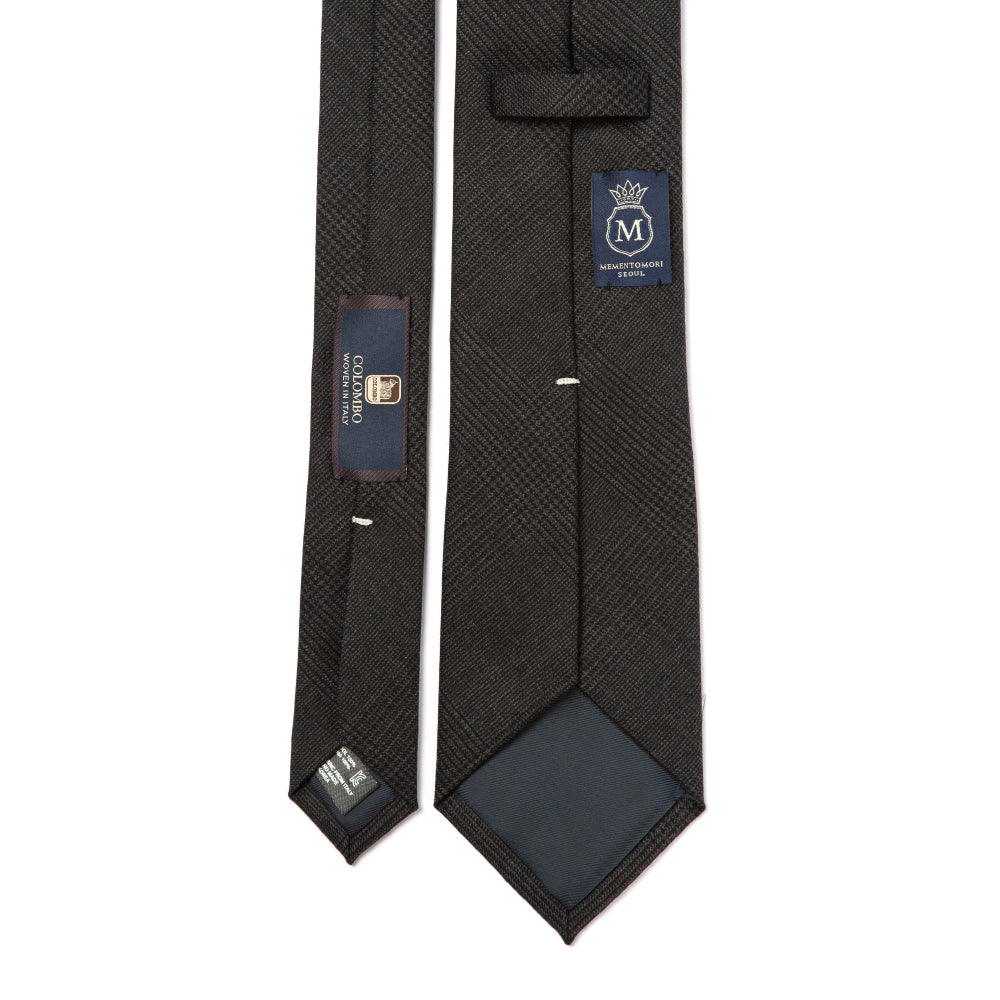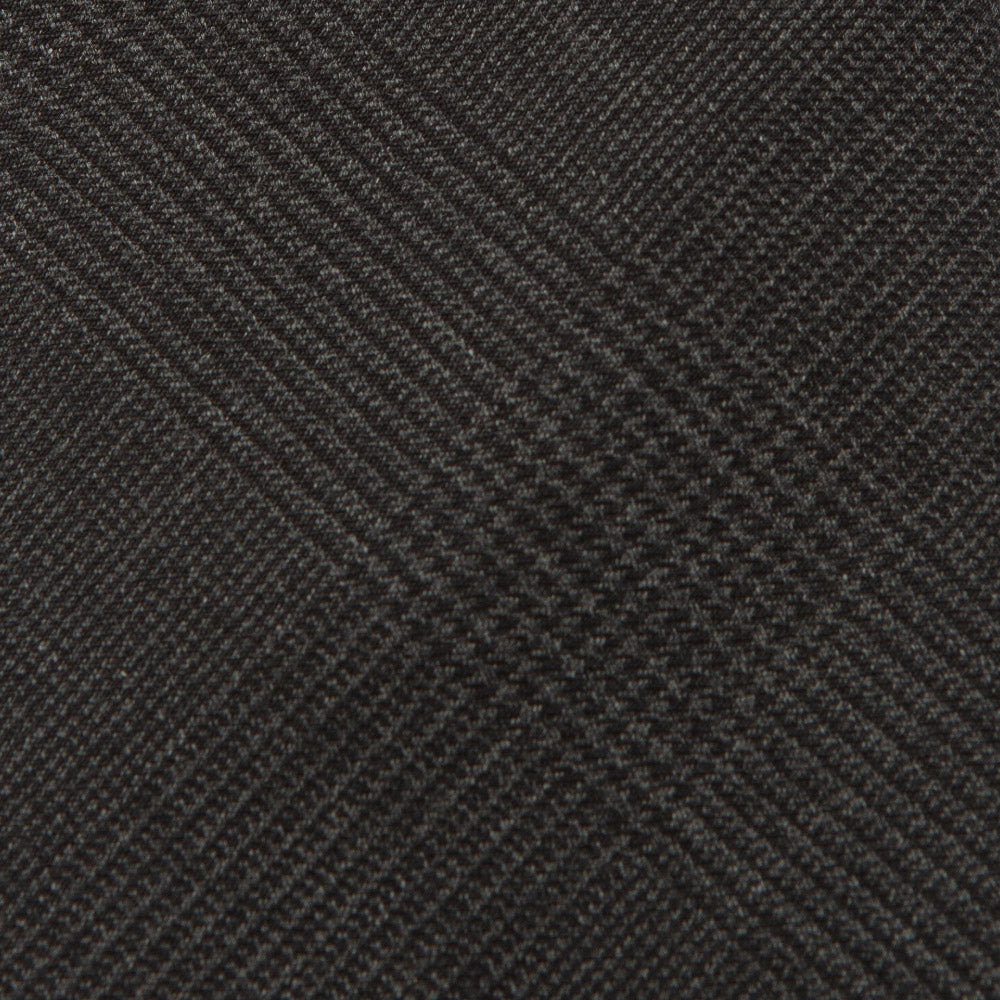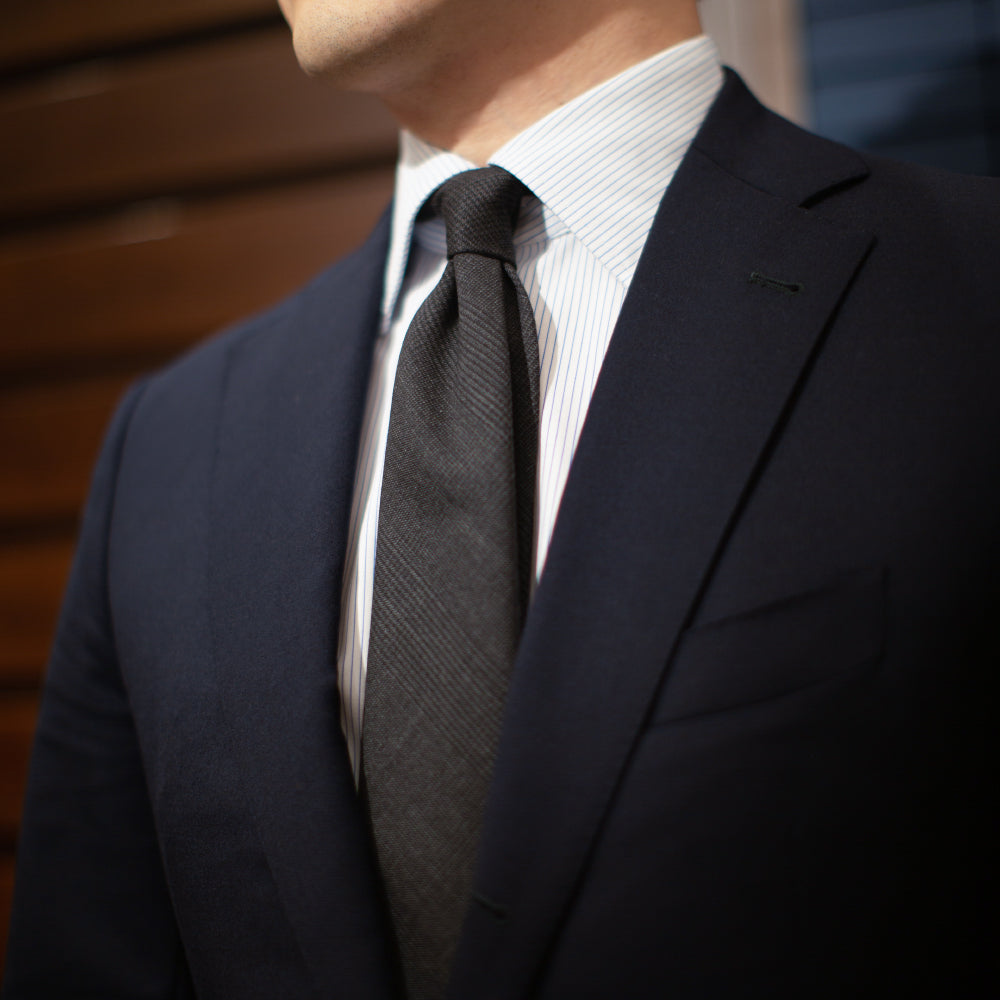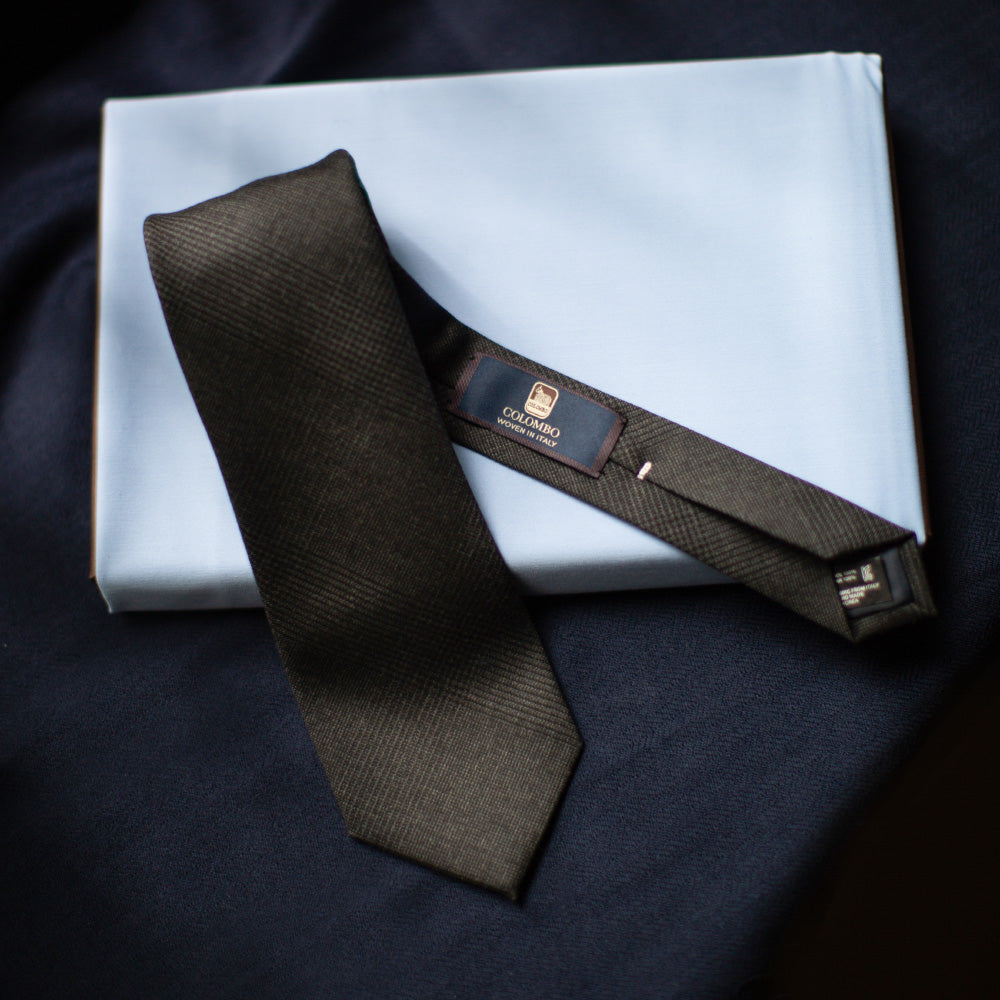 Colombo Glen Check Pattern Charcoal Gray Wool Tie
Lanificio Colombo, founded in 1960, is renowned as a global luxury fabric company. They have earned a prestigious reputation for their commitment to ethical standards, always prioritizing the protection of the environment, animals, and indigenous communities. Lanificio Colombo pursues a sustainable business growth strategy while transforming noble fibers into exceptional fabrics, aiming to contribute to a more environmentally-friendly world for future generations.
Width 8.5cm
Length 150cm
100% Wool
Expertly Woven in Italy by Lanificio Luigi Colombo
Made by hand in Korea
Dry clean
Free Shipping On Orders Over $200
Please allow up to 5-7 business days for your order to be processed and shipped
Free Gift Packaging
Our gift packaging includes a signature gift box
Signature Packaging
Mementomori presents your every purchase with our significant package to be delivered as a heartfelt gift.