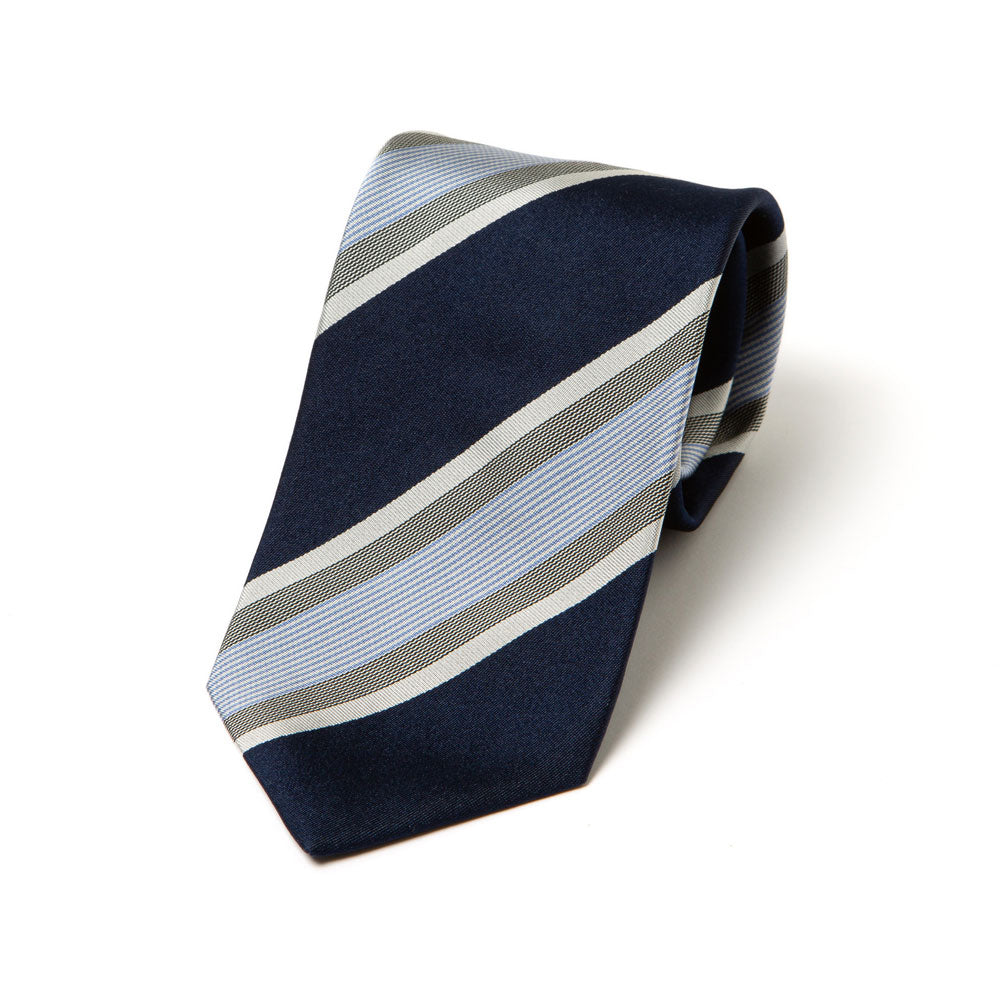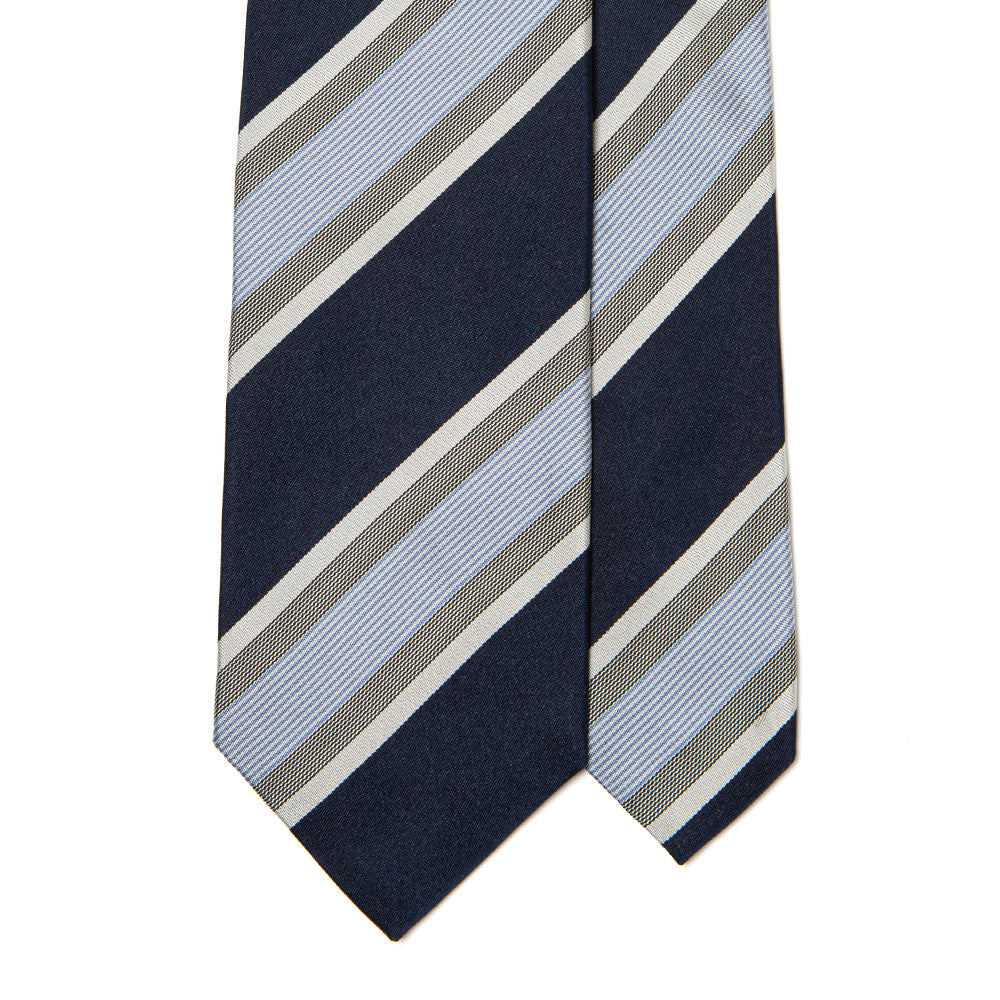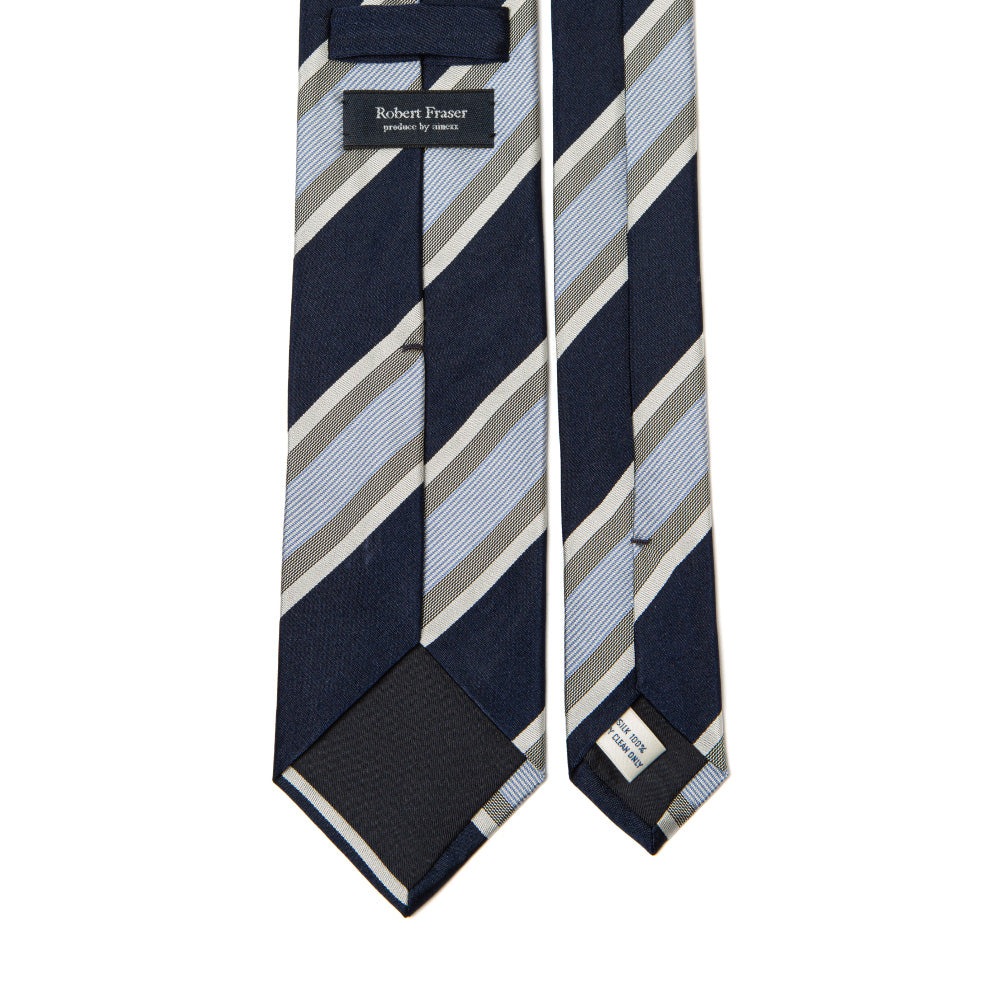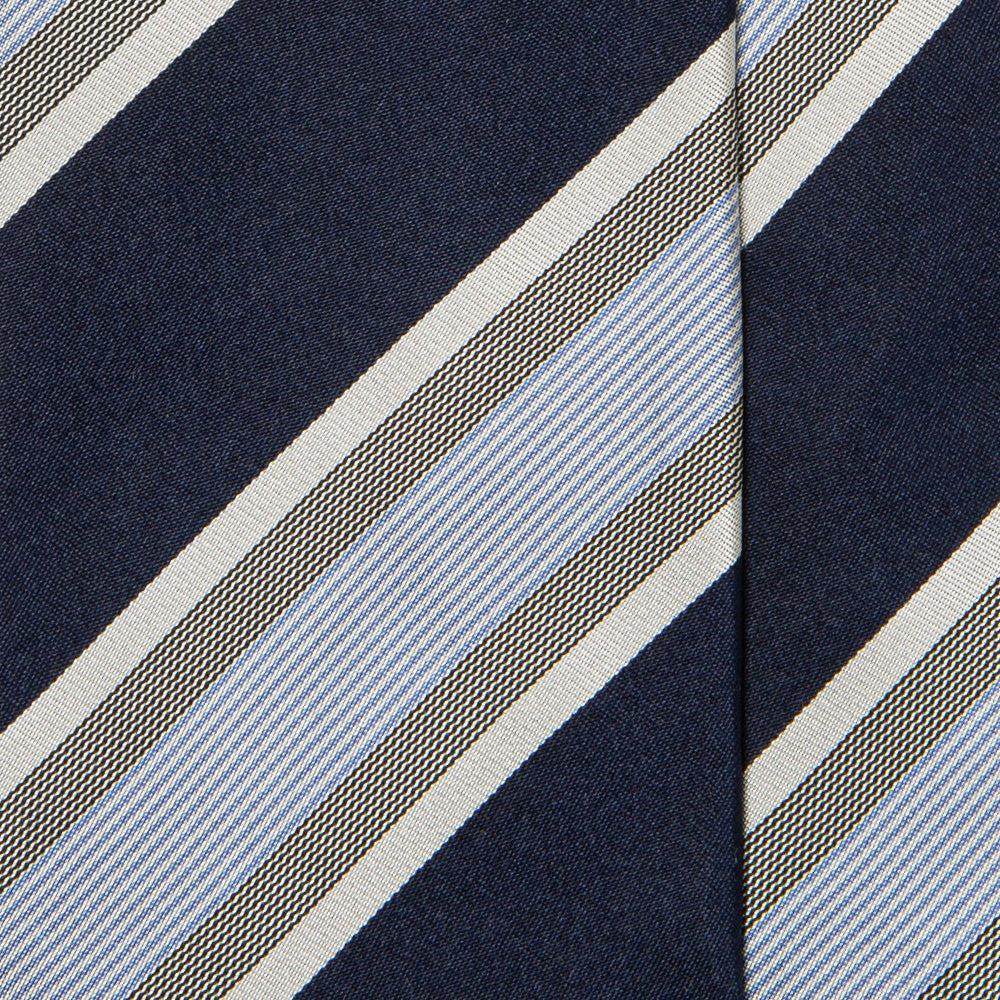 Classic Wide Stripe Dark Navy Blue Silk Tie
The renowned brand, ROBERT FRASER, recites back to John Lennon's first solo exhibition held at its gallery. The Robert Fraser gallery initiated a distinctive system where the artist himself was responsible for his exhibition from planning to showcasing. Thus, the gallery itself was the artist's sensational art piece. Likewise, ROBERT FRASER produces its ties in this holistic approach. 
Unlike other brands, ROBERT FRASER's ties undergo rigid processes. Japanese artisans carefully select and converge the fabrics and interlinings. After, the artisans pay ferocious attention and time in sewing, which is all performed by their hands. Uncover the conscientious and captivating masterpiece at Mementomori. 

Width 8cm
Length 146cm
100% Silk
Expertly woven in Japan
Made by hand in Japan
Dry clean
Free Shipping On Orders Over $200
Please allow up to 5-7 business days for your order to be processed and shipped
Free Gift Packaging
Our gift packaging includes a signature gift box
Signature Packaging
Mementomori presents your every purchase with our significant package to be delivered as a heartfelt gift.