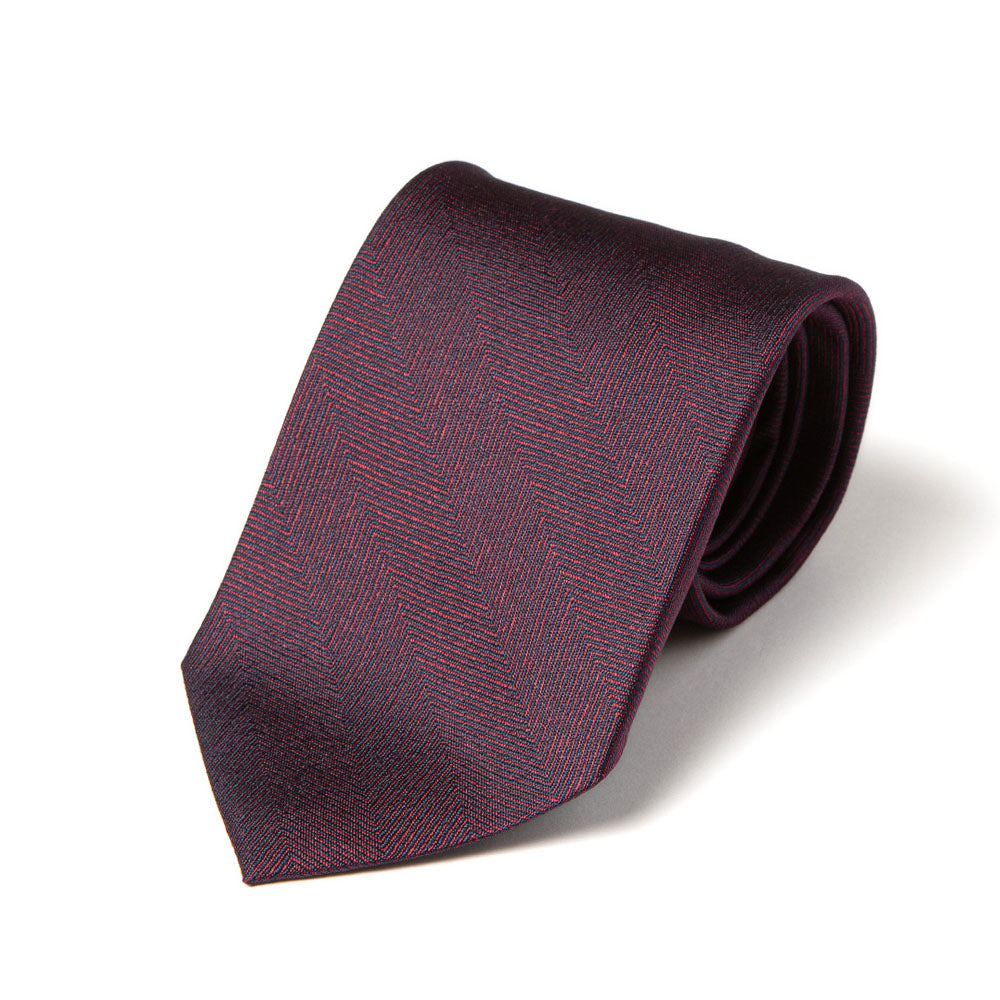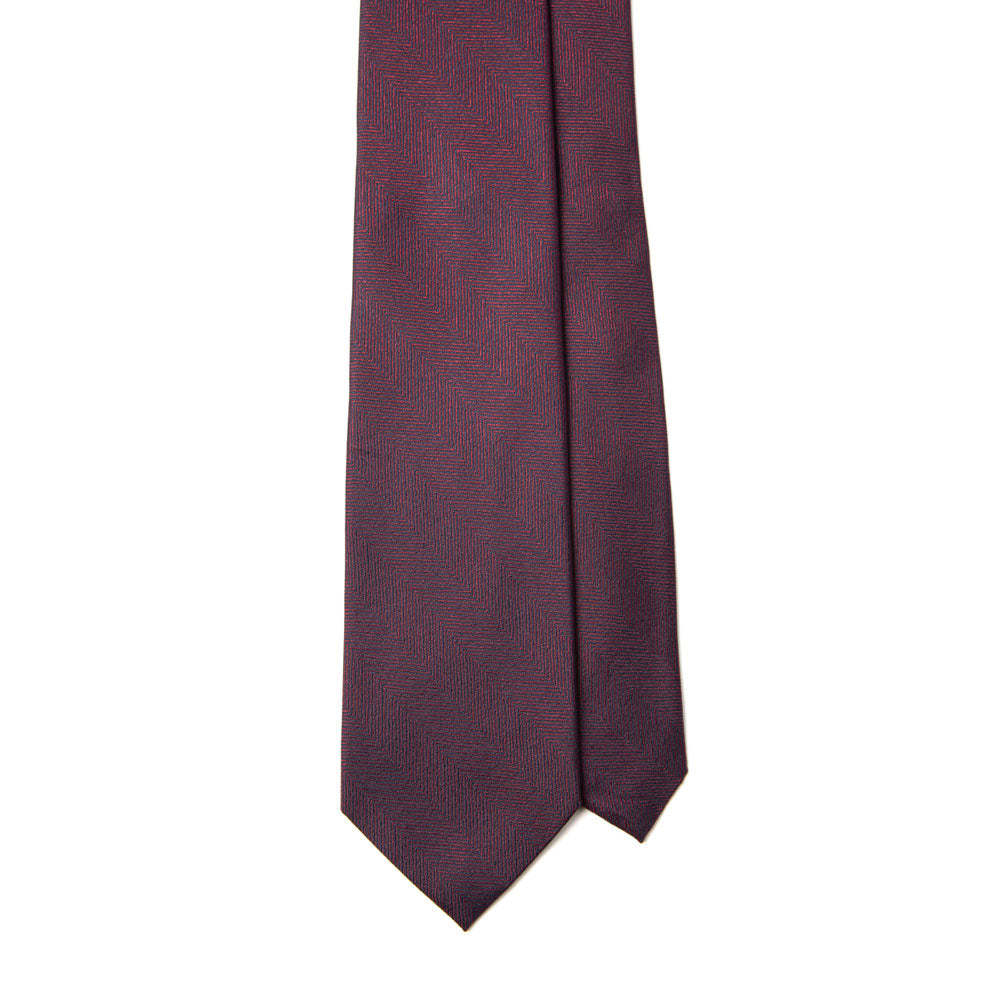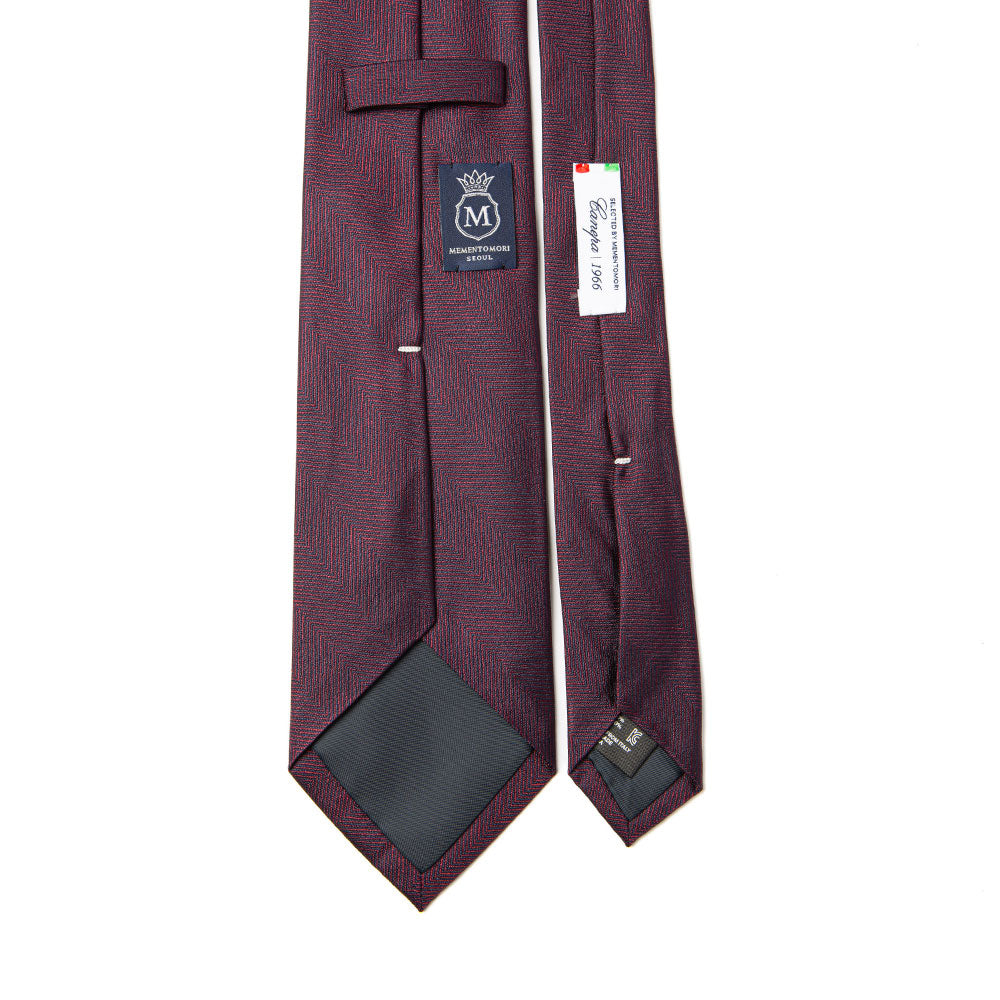 Canepa Herringbone Solid Deep Burgundy Woven Silk Tie
Mementomori was founded in Seoul, South Korea, in 2010 with one mission: to produce the finest and most classical yet affordable ties for everyone. We are attentive to the smallest details, often overlooked in mass production nowadays, and retain traditional craftsmanship to ensure the products we gift to our beloved people, you. These efforts have enabled us to create products we are proud of, and we are delighted to see diverse customers who share our tastes enjoying them.

Mementomori works with remarkable international artisans to continuously be motivated, inspired, and evolved. We strive to listen, communicate, and respect all stakes involved in Mementomori - from the suppliers, creators, and customers. These thorough practices differentiate Mementomori from others. As we did before, Mementomori will continuously sustain the unique cultures and expand our Mementomori community.
Width 8.5cm
Length 150cm
100% Silk
Expertly woven in Italy
Made by hand in Korea
Dry clean
Free Shipping On Orders Over $200
Please allow up to 5-7 business days for your order to be processed and shipped
Free Gift Packaging
Our gift packaging includes a signature gift box
Signature Packaging
Mementomori presents your every purchase with our significant package to be delivered as a heartfelt gift.